Celebrate your anniversary at Hotel Beveren!
Celebrating a birthday? Hotel Beveren is the right place for it! We have several options that can be combined to make this birthday unforgettable.
Enjoy with a small group up to 20 people?
With our two restaurants, live cooking buffet, wellness and 140 rooms, there is something for everyone to make their anniversary a fun day.
In our Restaurant Nest you can start every day with a delicious breakfast, as well as a daily lunch or dinner with the whole family. For a group of 10 to 20 persons, choose from our group menu. We also offer a seasonal menu or a 2-course menu (€ 24 p.p.). Should your group wish to have special wines, we offer a drinks formula (€ 19 p.p.), including wine, water and coffee/tea.
Book a table at restaurant Nest
If your birthday boy or girl is crazy about Asian cuisine, our OZZO Sushi & Oriental is probably something for you! Here you can enjoy delicious sushi and oriental dishes with tasty cocktails every day.
Book a table in our OZZO Sushi & Oriental
If you want something different, you and your guests can also join our delicious dinner buffet or surprising Sunday brunch. At our live cooking buffet there is something for everyone, check out the possibilities here and enjoy this culinary experience with children's entertainment!
Book a table in our Live Cooking Restaurant
Combine a restaurant visit with a wellness visit or massage? That is also possible, take a look at our Boost Body & Mind website and discover our packages.
Would you like to celebrate your birthday with a large group?
A birthday can be celebrated with a reception with snacks and drinks in one of our rooms. Of course, it is also possible to have a more extensive dinner, with a delicious menu, a walking dinner or one of our buffets, such as the Live Cooking Buffet.
Would you like to have an atmospheric dance evening after all that good food? We are happy to organise this for you too! In consultation with our house DJ you can pass on all your music preferences and you are guaranteed a great atmosphere. Our event planner will make your party unforgettable, please contact us for a free quote at sales@hotelbeveren.be.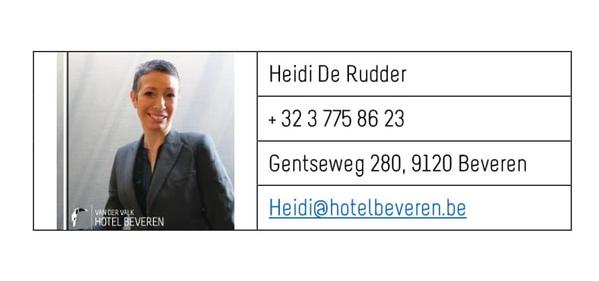 Sign up for our newsletter & receive a nice gift on your birthday!