Upgrade your stay!
Surprise your loved one or celebrate a birthday with our romantic and celebration packages! Would you like to upgrade your stay with one of these packages?
Send an email to info@hotelbeveren.be with your reservation number, then your surprise will be ready upon arrival at the hotel.
Celebration Package Deluxe | €15.00
Something to celebrate and can it be just that little bit more? Then ask about our Celebration Deluxe Package! You will receive a personalized card, chocolates, helium balloons and streamers. Would you like a bottle of cava on top of that? Then this can still be ordered for €30.00.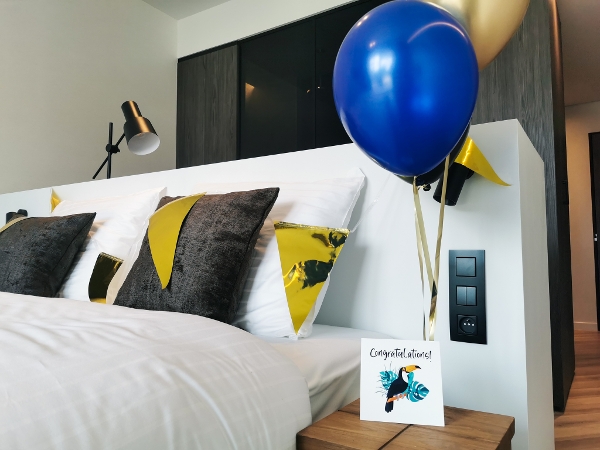 Romantic Package Deluxe | €15.00
Would you like that little bit of extra romance? Then choose our Romantic Package Deluxe! You will receive chocolates, love letters, rose petals, heart balloons and a personal card. Would you like a bottle of cava on top of that? Then this can still be ordered for €30.00.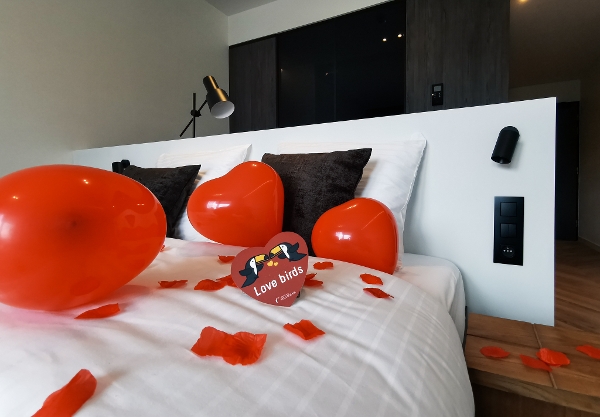 Flowers

| €35.00
Give your room a nice surprise and order a bouquet of flowers with us! This beautiful bouquet includes roses and hearts to get you in the romantic mood. Would you like to order a bouquet? Then please mail (at least 2 days in advance) to ciara@hotelbeveren.be mentioning your booking number and we will make sure the bouquet is ready in the room.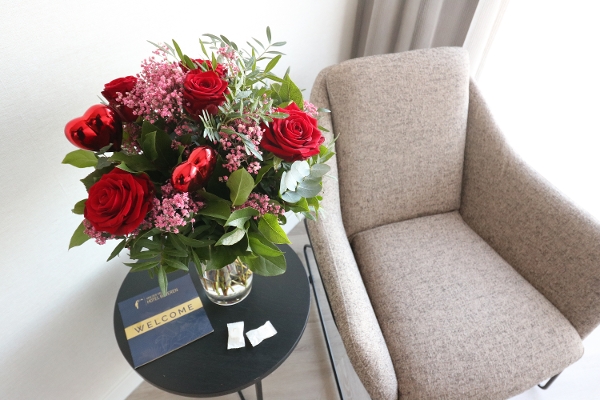 Mother's day package | €12.50
Show your mum you love her with this special pampering package. Make this Mother's Day complete with a nice card, a heart balloon, chocolates and a delicious vanilla scented candle for 12.50 euros. Would you like to add an extra? Then order a bottle of bubbly and choose from cava for 35 euros or champagne for 65 euros extra. You can order the Mother's Day package by sending an e-mail to ciara@hotelbeveren.be at least 24 hours in advance.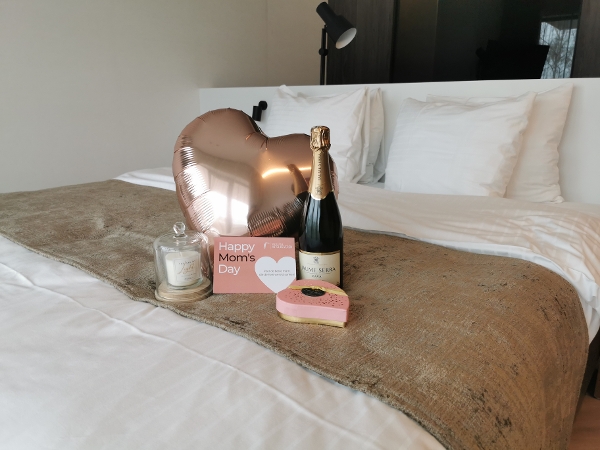 Bubbles upgrade | Cava €35.00 & Champagne €65.00
Fancy a sparkling stay? Then our bubbles upgrade is just the thing for you! Order a bottle of cava or champaign and we will provide bubbles in your room. For cava the price is €35.00 and for champaign €65.00.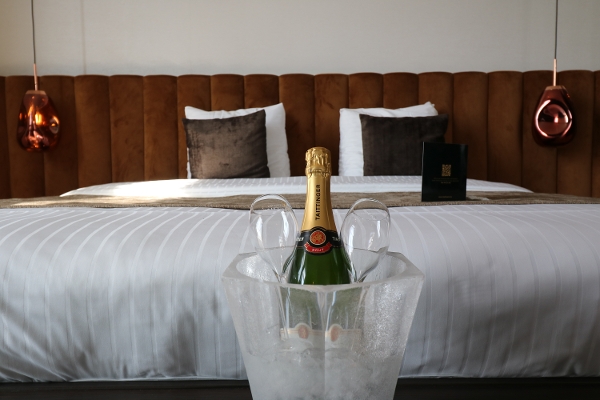 Would you like to stay in your room a little longer?
Make use of our late checkout upgrade for any room! That way you can enjoy all that Hotel Beveren has to offer just a little bit longer!
Are you staying in one of our suites or studios (Executive studio, Junior suite, Wellness suite, Cityloft suite, Paris suite, Panorama suite, Royal suite, VIP suite, Lagoon suite, Avantgarde suite and Ambassade suite)?
Then wait with check-out till maximum 1 p.m. for €35.00 extra!
Did you stay overnight in one of our other rooms? (Executive room, Superior room, Superior-plus room and Cottage Rooms)
Then choose from one of the following late checkout upgrades:
A late checkout until 2 p.m. for €15.00
A late checkout until 3 p.m. for €20.00
Would you like to know more about our late checkouts? Then please mention it to our reception when you arrive at the Hotel!
Enjoy your stay at Hotel Van der Valk Beveren!